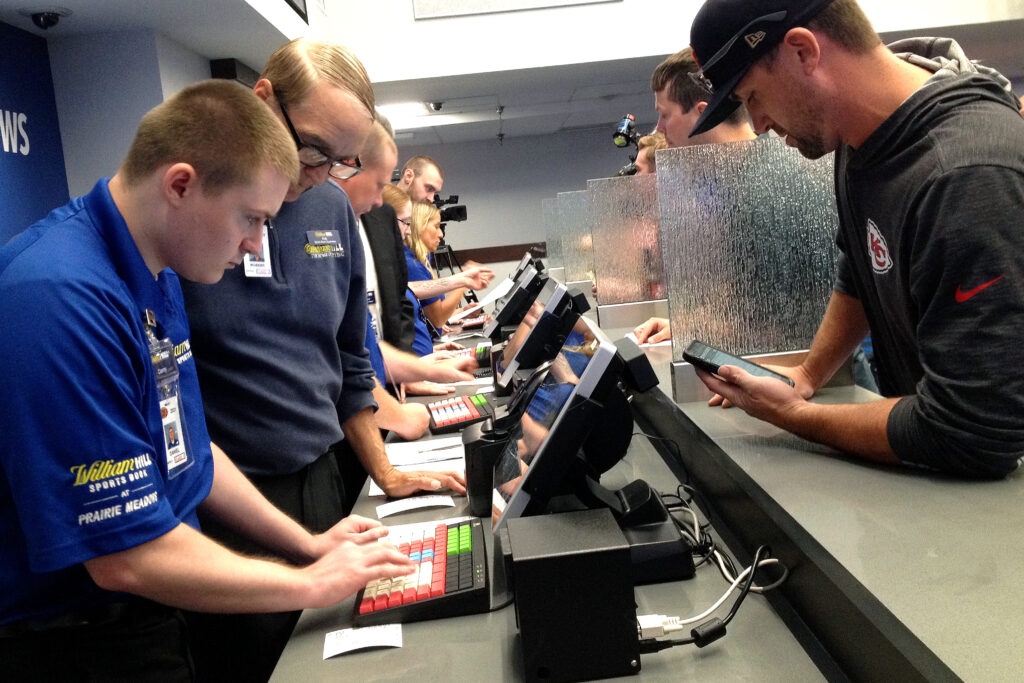 Sports betting is an exciting and potentially rewarding activity that allows you to immerse yourself in the world of sports while testing your predictive skills. However, for beginners, navigating the complex landscape of sports betting can be overwhelming.
In this blog post, we will provide essential tips to help beginners master the art of sports betting, ensuring a more enjoyable and successful betting experience.
Understand the Basics:
Start by understanding the fundamental concepts of sports betting. Familiarize yourself with common terms like odds, point spreads, moneylines, and parlays. Learn how different betting markets work and the potential payouts associated with each type of bet.
Set a Budget:
Before placing any bets, establish a budget specifically dedicated to sports betting. Determine an amount of money you are comfortable risking and stick to it. Avoid chasing losses or betting more than you can afford, as this can lead to financial troubles and a negative overall experience.
Research and Analyze:
Take the time to research and analyze the teams, players, and statistics relevant to the sports you are betting on. Study recent form, injuries, head-to-head records, and any other factors that may influence the outcome of a match. Informed betting decisions are more likely to yield positive results.
Start with Familiar Sports:
As a beginner, focus on betting on sports you are familiar with. Having knowledge and understanding of the sport will help you make more informed decisions. As you gain experience, you can gradually explore betting on other sports.
Practice Bankroll Management:
Implement effective bankroll management strategies to protect your funds and prolong your betting journey. Avoid placing large bets on a single game and consider wagering a fixed percentage of your bankroll per bet. This approach helps minimize the risk of significant losses.
Compare Odds:
Don't settle for the first set of odds you come across. Take the time to compare odds from different sportsbooks to ensure you're getting the best possible value for your bets. Even small differences in odds can have a significant impact on your overall profitability in the long run.
Keep Emotions in Check:
One of the key traits of successful sports bettors is the ability to detach emotions from betting decisions. Avoid betting based on personal bias or fandom. Instead, rely on data, research, and analysis to make objective and rational choices.
Start Small and Learn:
As a beginner, start with smaller bets and gradually increase your stakes as you gain more experience and confidence. Use your initial bets as an opportunity to learn and refine your strategies. Treat your early betting endeavors as a learning process rather than aiming for massive profits.
Keep Track of Your Bets:
Maintain a record of your bets, including the type of bet, the stake, the odds, and the outcome. This record will help you analyze your performance, identify strengths and weaknesses, and make necessary adjustments to improve your betting strategy over time.
Stay Disciplined and Patient:
Sports betting is a long-term endeavor, and success doesn't happen overnight. Stay disciplined, patient, and committed to your strategy. Avoid chasing losses, and celebrate your wins responsibly. Consistency and perseverance are key to long-term success in sports betting.
Conclusion:
By following these essential tips for beginners, you can embark on your sports betting journey with confidence and increase your chances of success. Understand the basics, conduct thorough research, manage your bankroll wisely, and approach betting with a disciplined and patient mindset. Remember, it should be viewed as a form of entertainment, and responsible gambling practices should always be followed. With time and experience, you can master the art of sports betting and enjoy a rewarding and enjoyable betting experience.