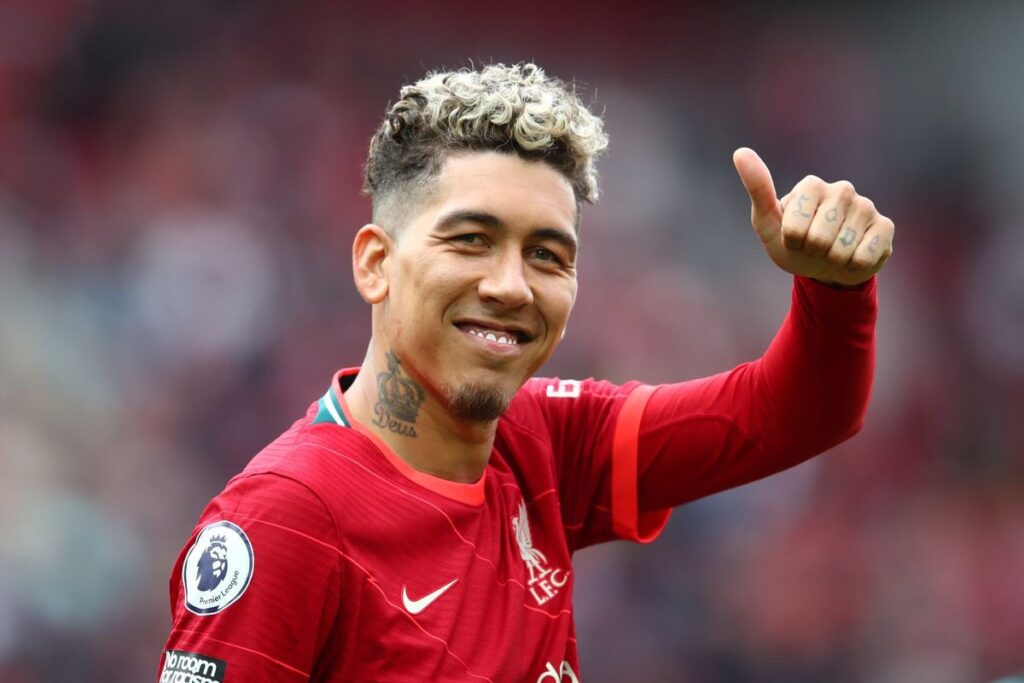 The football transfer market is always buzzing with rumors and speculations, and the latest news revolves around Real Madrid's reported interest in Liverpool's Roberto Firmino.
The Spanish giants are said to be preparing a contract offer for the Brazilian forward, igniting excitement and anticipation among fans and pundits alike. In this blog post, we will delve into the potential impact of Firmino's move to Real Madrid and assess whether he could be the missing piece needed to enhance the team's attacking prowess.
Firmino's Unique Skill Set: Roberto Firmino's playing style is often described as unique and distinct. Known for his exceptional work rate, intelligent movement, and ability to link up play, Firmino brings a different dimension to the forward line. His selflessness, creativity, and goal-scoring ability make him a valuable asset for any team.
Real Madrid's Need for a Forward: Real Madrid has long been associated with world-class forwards, and while they possess talented players in their squad, the departure of Cristiano Ronaldo left a void in terms of goalscoring prowess. With Firmino's arrival, Real Madrid could find the missing piece they need to bolster their attacking options and maintain their status as a dominant force in European football.
Complementary Partnership with Karim Benzema: Firmino's skill set perfectly complements that of Karim Benzema, Real Madrid's current leading striker. While Benzema thrives as a focal point and a goalscorer, Firmino's ability to drop deeper, create space, and involve his teammates could create a deadly partnership upfront. Their understanding and link-up play could unlock new attacking dimensions for Real Madrid.
Tactical Flexibility: Firmino's versatility is another valuable asset that could greatly benefit Real Madrid. He is capable of playing as a center-forward, a second striker, or even in a deeper playmaking role. This flexibility provides Real Madrid's manager with tactical options, allowing the team to adapt and exploit different opposition defenses.
Champions League Experience: Firmino's experience in the UEFA Champions League could prove invaluable to Real Madrid. Having been part of Liverpool's successful campaigns in recent years, including reaching the final and winning the competition, Firmino understands the demands and pressures of playing at the highest level. His experience and winning mentality could enhance Real Madrid's chances in European competitions.
Brazilian Connection: Real Madrid has a rich history of Brazilian players who have made a significant impact on the team's success. From legends like Ronaldo and Roberto Carlos to more recent stars like Marcelo and Casemiro, the Brazilian connection at Real Madrid is strong. Firmino's arrival would further strengthen this bond and provide a sense of familiarity for the player, potentially aiding his transition.
Adaptation and Language: Given that Firmino has already spent several years in the Premier League with Liverpool, adapting to a new league and environment may not be as challenging for him. Additionally, the presence of Brazilian teammates and Spanish lessons can facilitate a smoother transition, allowing him to settle into life at Real Madrid more quickly.
Potential Transfer Dynamics: While transfer negotiations can be complex and uncertain, Real Madrid's reported interest in Firmino suggests a serious intent to secure his services. The financial aspects, player valuation, and Liverpool's stance in the negotiations will play crucial roles in determining the feasibility of the transfer.
Conclusion:
The possibility of Roberto Firmino joining Real Madrid has ignited excitement among football fans worldwide. His unique skill set, tactical flexibility, experience, and potential partnership with Karim Benzema make him an intriguing prospect for the Spanish giants. While transfer dynamics can be unpredictable, the potential addition of Firmino could significantly strengthen Real Madrid's attacking prowess and further solid